Bed Liners and Truck Accessories in Gonzales, LA
For nearly 20 years, Ascension Liners & Accessories has been the go-to provider of truck bed liners and truck accessories for truck owners in the Gonzales, Louisiana area. We carry top-of-the-line accessories of all types for your truck and we specialize in bed liner installation.
Superior Truck Accessories in Louisiana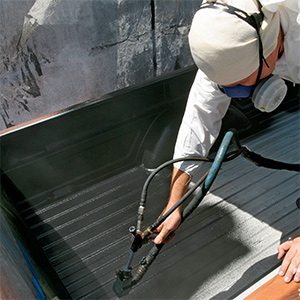 Louisiana is not a state known for its mild climate or lack of wildlife. That's why it's important to protect one of your main assets—your vehicle—from pests and less-than-optimal weather conditions. For quality, protective bed liners and truck accessories, Gonzales, LA, residents turn to Ascension Liners & Accessories. We carry everything you need to customize your truck for ultimate functionality, versatility and aesthetic appeal, including truck bed covers, running boards, trailer and gooseneck hitches, tool boxes, transfer tanks and pumps, vent visors, and floor mats in Gonzales, LA.
In particular, Ascension Liners & Accessories specializes in installation services for both regular and spray-on liners in Gonzales, LA. These liners exponentially increase your vehicle's durability, whether you're driving a small pickup or a full-size dump truck. Our liners are perfectly customizable to the make, model and year of your vehicle and their advanced polyurethane/polyurea formula guarantees an immediate set so you can get back on the road quickly. Our experienced technicians use a high attention to detail to ensure the liner conforms perfectly to the contours of your bed without any streaks, drips or holes. You'll be amazed at how much more efficient your bed will be with this added protection and grip. Truck owners contact us for accessories and liners because of our numerous recommending features, including:
Our trained technicians have decades of experience.
We use only quality materials and top-of-the-line equipment to ensure lasting value.
Our spray-on liners come with a lifetime guarantee.
We've been providing superior bed liners and truck accessories for nearly 20 years.
We proudly serve Gonzales, LA, and the surrounding areas.